On February 18, Step Afrika! was inducted into the National Association for Campus Activities (NACA) Hall of Fame! This honor, presented by NACA's Board of Directors Chair Kendrick Durham and accepted by Step Afrika! Founder and Executive Producer C. Brian Williams, recognizes performers who have appeared on national or regional showcases and have distinguished themselves in the arts.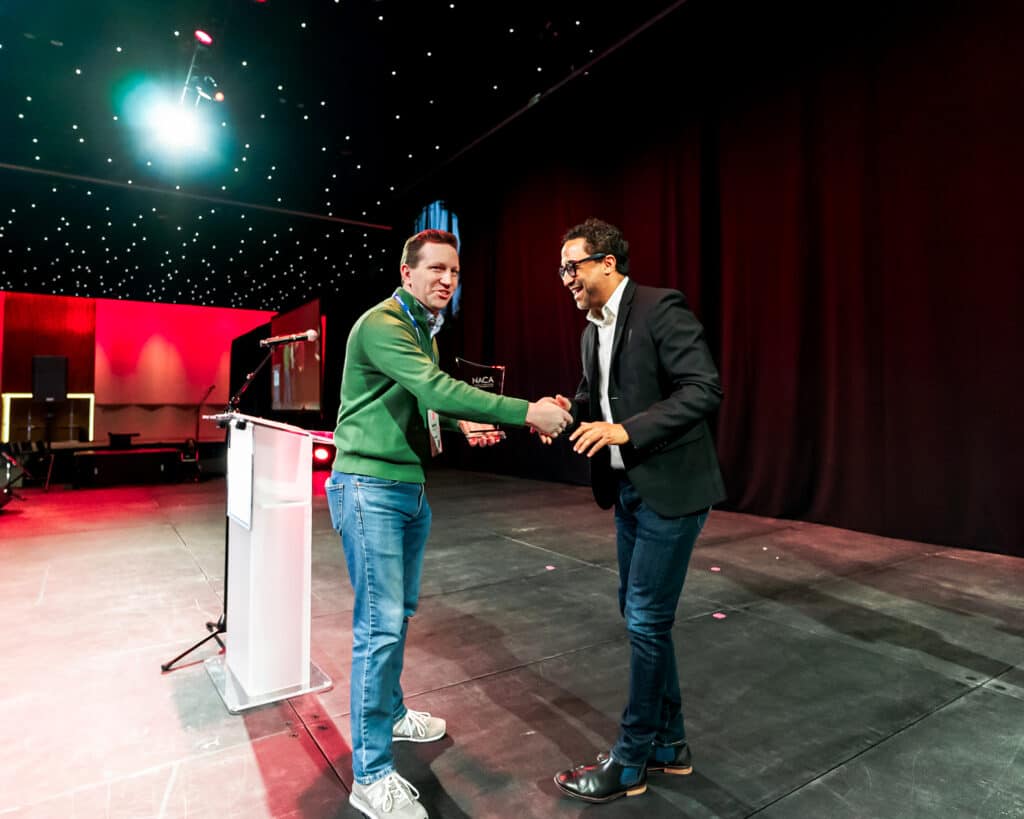 Step Afrika! is the first-ever dance company to join an esteemed list that includes Margaret Cho, B.B. King, Simon and Garfunkel, Jay Leno, Jon Stewart, Roy Wood Jr, and more. We are grateful to have shared this moment with GTHQ Founder Greg Polvere, who's 20 years representing Step Afrika! in colleges across the nation has helped to make this moment possible.
NACA empowers members to amplify the campus experience through inclusive learning, meaningful connections, and engaging entertainment that transforms college communities. To learn more about NACA, visit their website at https://www.naca.org/.