Performers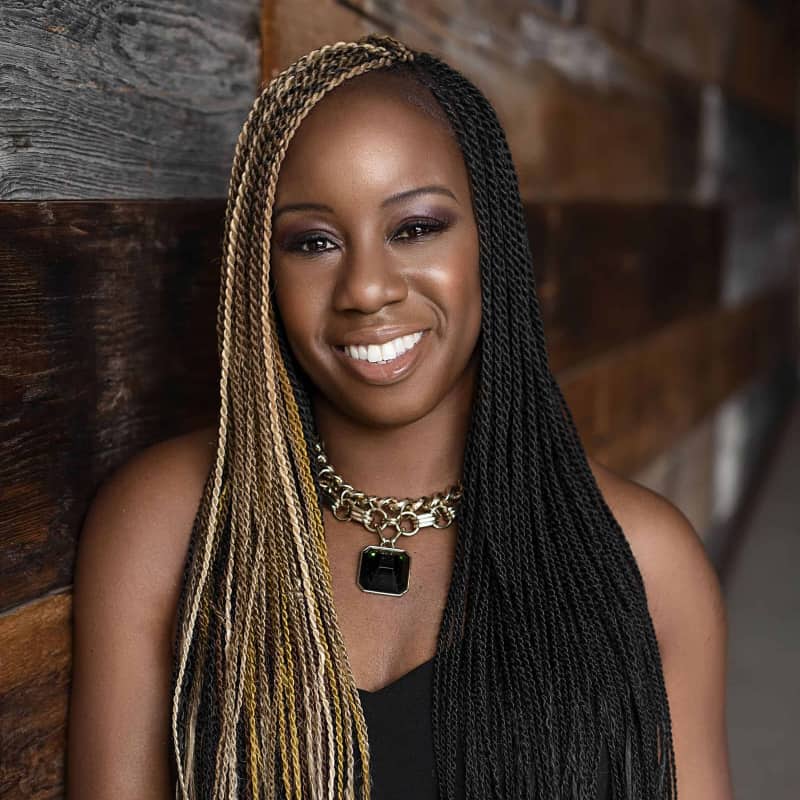 Artistic Director
Mfoniso Akpan has trained extensively in tap, ballet, jazz, modern, African dance and step. While attending the State University of New York at Stony Brook, she majored in biochemistry and cultivated her stepping skills as a member of Delta Sigma Theta Sorority, Inc. Mfon began her training at the Bernice Johnson Cultural Arts Center and has performed at Carnegie Hall, Avery Fisher Hall, the Apollo Theater, the Brooklyn Academy of Music and Lincoln Center. Mfon toured with the off-Broadway show "Hoofin' 2 Hittin," where she was a featured stepper and dancer.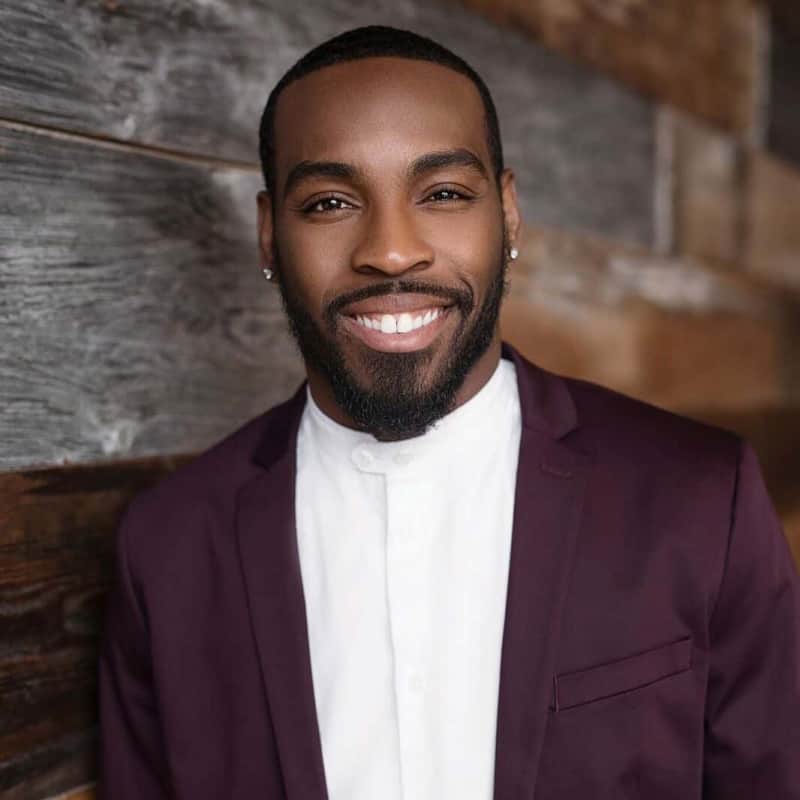 Assistant Artistic Director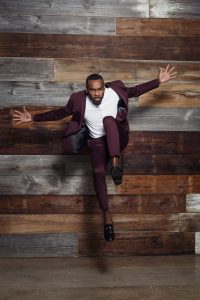 Conrad R. Kelly II is a native of Fort Lauderdale, Florida, where he attended Dillard High School of the Visual and Performing Arts. While attending Florida A & M University, he became a member of the Marching 100 and the Strikers. After college, Conrad became a soloist for The Rolle Project in Las Vegas as well as a dance instructor with Studio 305, where he regularly taught classes in hip-hop, contemporary and jazz dance. He has won numerous awards as a choreographer and dancer. Conrad's performance highlights include The Disney Christmas Parade, season 11 of So You Think You Can Dance, Steve Harvey's Dreamers Academy, Super Bowl XLIV, Dance Africa Atlanta, Scream Tour, Ruby Diamond's Rock the Diamond and World Ballet, Inc's., Rock the Ballet. Conrad plans to use his performing and teaching experiences to open a mentoring program for young male dancers.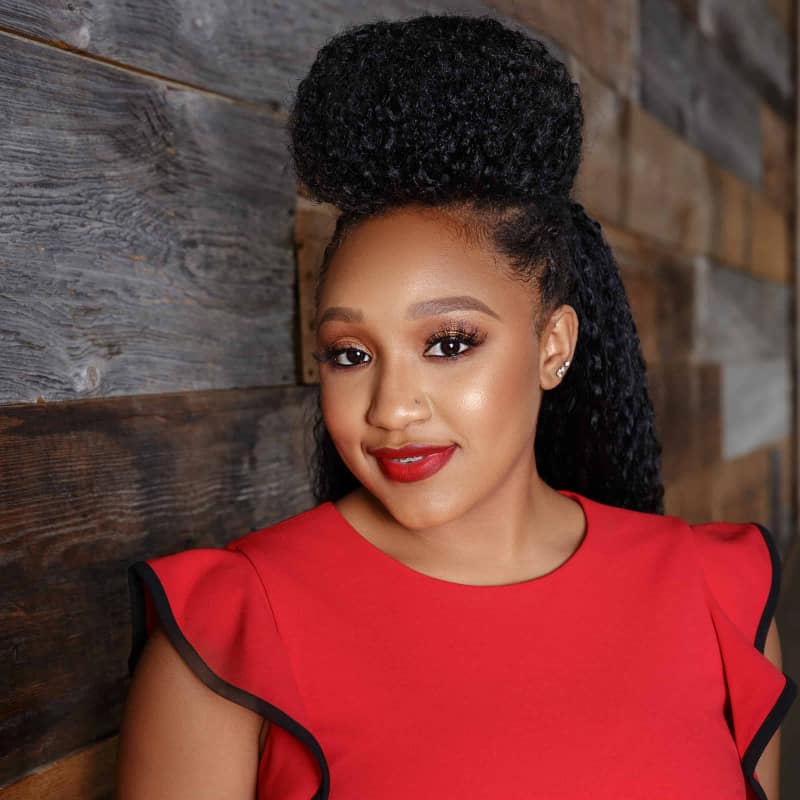 Company Member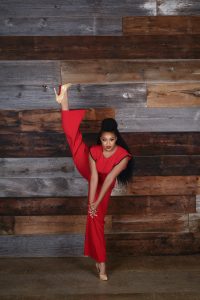 Misha Michel is a native of Miami, Florida. She holds a BFA in Dance from Florida State University and is a member of the Kappa Epsilon Chapter of Delta Sigma Theta Sorority, Inc. Misha trained under the direction of Maribel Fruitstone and Traci Young-Byron as a member of the Young Contemporary Dance Theatre (YCDT). As the YCDT SUPAStarz captain, Misha was featured on two Lifetime series, Step It Up and Bring It!. Professionally, she attended intensives with Alvin Ailey, Abraham In Motion and the Summer Leadership Institute as well as toured internationally as enrichment staff on the MSE Preziosa Cruise line. She has also performed for Ann Carlson, Millicent Johnnie, Jawole Willa Jo Zollar, Anthony Burrell and more. This is Misha's first season with Step Afrika!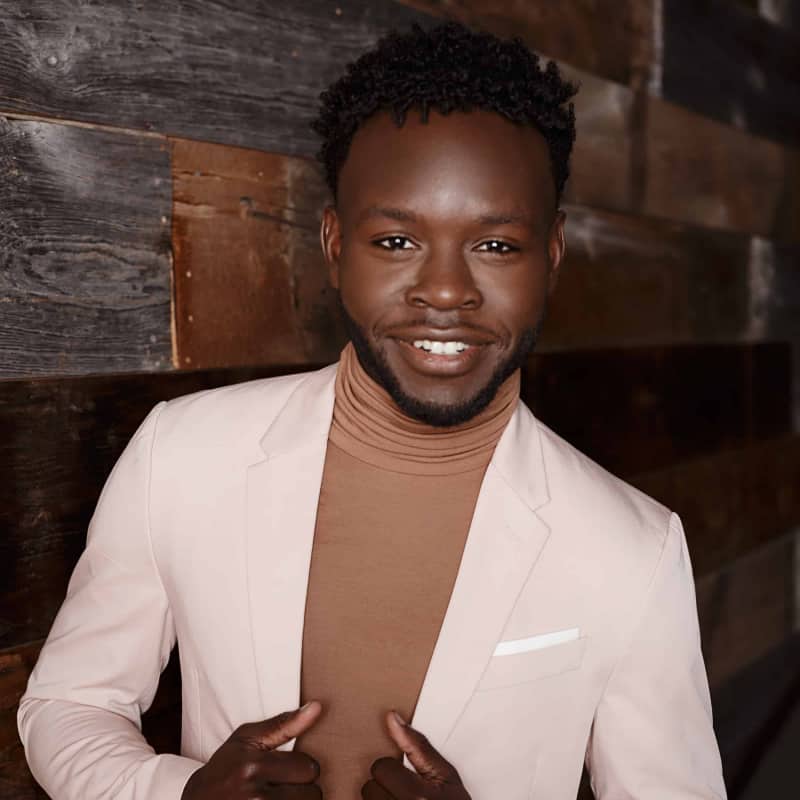 Company Member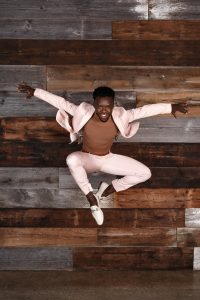 Dustin Praylow is a South Carolina native. He began his dance training at Dancin' On Main Studios in Lake City under the instruction of Karl Singletary and direction of Paige Strickland. Dustin furthered his training in modern, contemporary, and ballet at the University of South Carolina, where he received his BS in Biology with a minor in Dance. Dustin began his professional dance career in 2016 with Norwegian Creative Studios, performing in the Broadway Show After Midnight on the Pride of America, RSSC Mariner, and the Norwegian Escape. Dustin's credits also include Woven: Life in Notes and Steps; Ruins, choreographed by Terrance Henderson; Trustus Theatre's Dreamgirls (Ensemble); and American Music Theater's The First Noel. This is Dustin's first season with Step Afrika!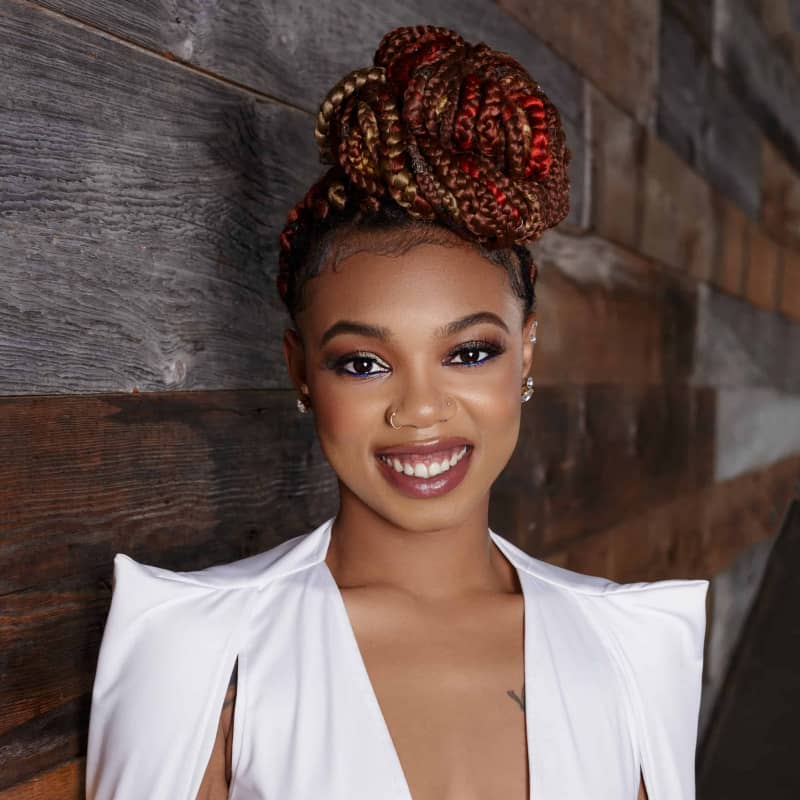 Company Member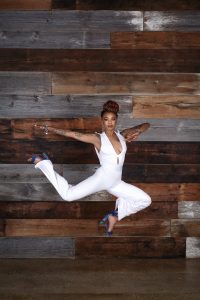 Valencia Odeyka Emonni Springer is a native of Brooklyn, New York. Valencia holds a Bachelor's degree in Elementary Education and served as the first "Stand Queen" (captain) with the Ambassadors of Sound Marching band at Virginia Union University. She studied ballet, jazz, African, hip-hop, and contemporary dance at Restoration Youth Arts Academy. Valencia has performed with Forces of Nature, Dance Africa (Brooklyn), and as part of a live installation entitled "A Primordial Place". Valencia also worked as a social studies and science teacher, dance teacher/coach, guest choreographer for local New York/Virginia majorette teams, and as a model for New York and Richmond, Virginia, fashion weeks. Valencia is a proud member of the Nu Chapter of Zeta Phi Beta Sorority Inc. and the Eta Psi Chapter of Tau Beta Sigma National Honorary band sorority.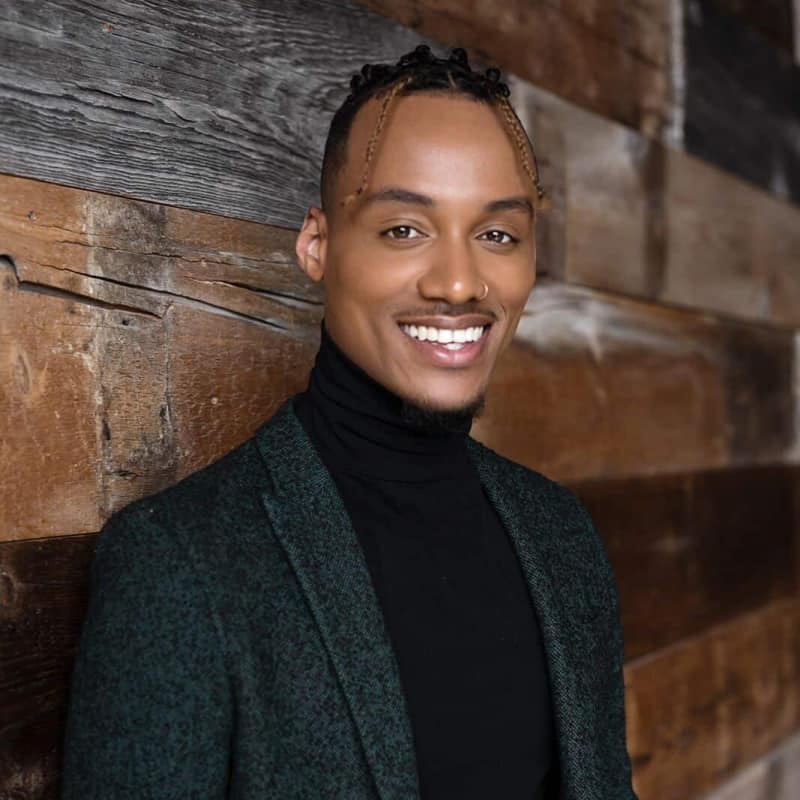 Assistant Artistic Director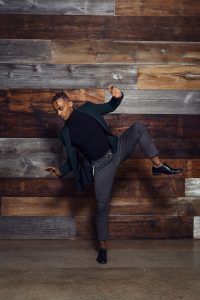 Jordan Spry, from Philadelphia, PA, joined Step Afrika! in 2012. He was first introduced to stepping in high school, when he joined the Progressive African American Cultural Society. Jordan attended Howard University (HU) and graduated with a BBA in Marketing. While at Howard, he stepped with Drew Hall Step Team. Jordan served as a head coach for Drew, where he choreographed many first-place winning pieces for the HU Homecoming Step Show. Jordan is also a freelance photographer, capturing moments from Step Afrika!'s tours around the world and personal work at home in the D.C. area, as well as an aspiring model.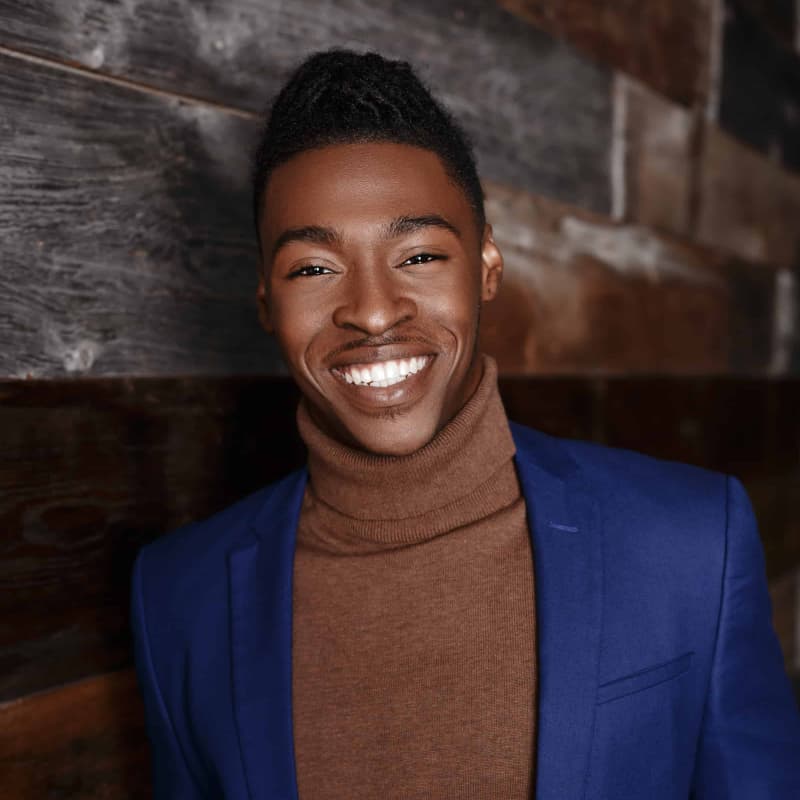 Company Member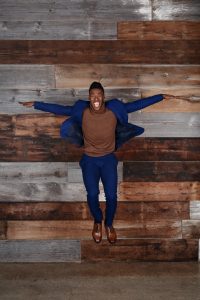 Pelham Warner is from The Bronx, New York and attended Dutchess Community College. A self-taught dancer of Dancehall and student of Afro Street styles, his true passion can be found in the rhythm and beats of his percussive stepping style. As a teenager, Pelham was a member of The Players Club Steppers. He then found his home stepping with the Harlem, New York-based group, The Order of the Feather Fraternity, where he served as the team's Step Master and captain for five years. Previously, he was a teaching artist teaching step to students in the greater New York City area. Pelham recently performed in the a capella musical, The Movement by Kathy D. Harrison, at The National Black Theater Festival. He is blessed to have the opportunity to continue his passion for stepping, performing, and teaching during his first season with Step Afrika!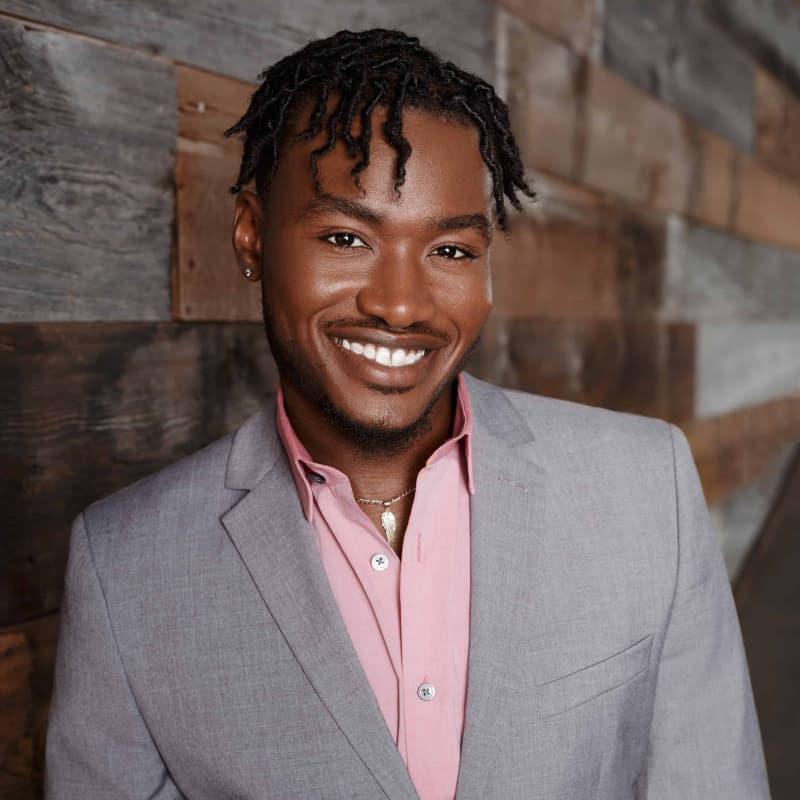 Company Member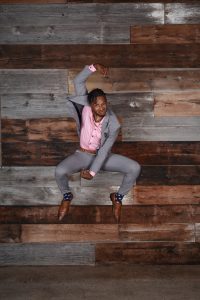 Robert Warnsley is a native of Chicago, Illinois. He graduated from Illinois State University with a BS in Information Technology. Robert learned to step and stroll as a member of the Eta Tau chapter of Alpha Phi Alpha Fraternity, Inc. In addition to stepping, he practices hip-hop and Chicago-style footworking. This is Robert's first season with Step Afrika!