AUDITION TO STEP AROUND THE WORLD!
Step Afrika! offers competitive salaries, health benefits, vacations, and extensive national/international touring. The Company hires both Full-Time and Part-Time company members for annual contracts, commencing in August. New hires must be willing to relocate to Washington, DC.
Accomplished performers in Stepping, Tap, West African, Modern, Hip-Hop, etc., and those with strengths as drummers are encouraged to audition. Future opportunities for individual tours will be shared on this page and our social media as they become available.
STEP AFRIKA! COMPANY ARTIST AUDITION DETAILS
The 2023-2024 season auditions were held May 20 – 21 in Washington, DC at Dance Loft – 4618 14th St NW, Washington, DC 20011. Applications for our 2024 – 2025 season will be accepted year-round. Information about when and where auditions will take place will be posted here, on Step Afrika!'s website.
How to Register:
Complete the audition form below.
Email the following to companymanager@stepafrika.org:

Dance reel
Resume
Headshot
Proof of full COVID-19 vaccination
If you have any questions or concerns, email our Company Manager at companymanager@stepafrika.org.

Step Afrika! holds auditions ANNUALLY and applications are accepted ALL YEAR.
Dancer Audition Form
Fill in the form below to start the process of Auditioning for Step Afrika!
THANK YOU FOR YOUR INTEREST! WE DO NOT CURRENTLY HAVE ANY OPENINGS.
Step Afrika! is a $3 million-plus organization that serves thousands annually. In 2022, Step Afrika! sold over 20,000 tickets in Washington DC and performed on stages across the nation and around the world, collectively reaching over 60,000 people. Beginning in August 2023, Step Afrika! will celebrate 30 years as the world's leading authority in the tradition and art form of stepping. As of now, all of our new positions have been filled.
New listings will be posted here as they become available.
WE ARE NOT CURRENTLY HOLDING AUDITIONS FOR INDIVIDUAL TOURS. CHECK BACK SOON!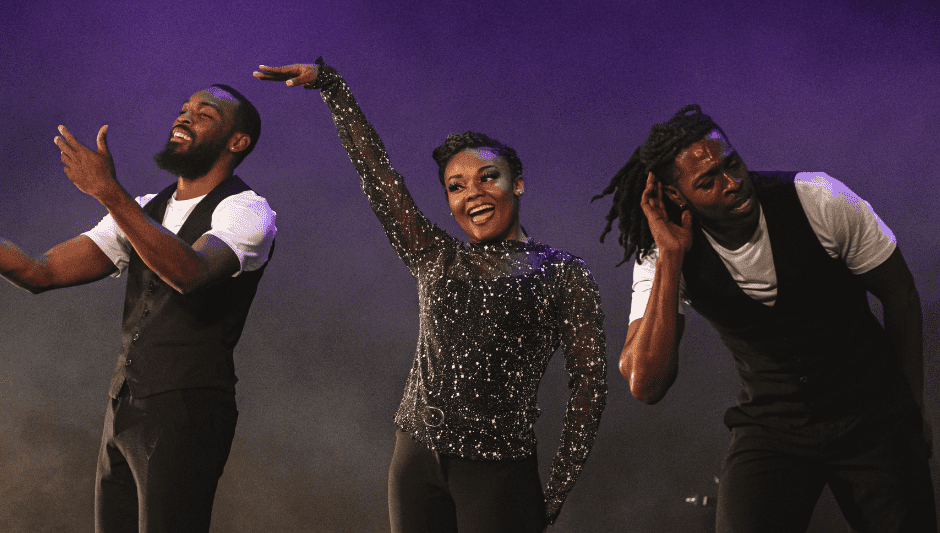 THE CALL FOR OUR BLACK HISTORY MONTH TOUR CLOSED ON NOVEMBER 15TH, 2022.