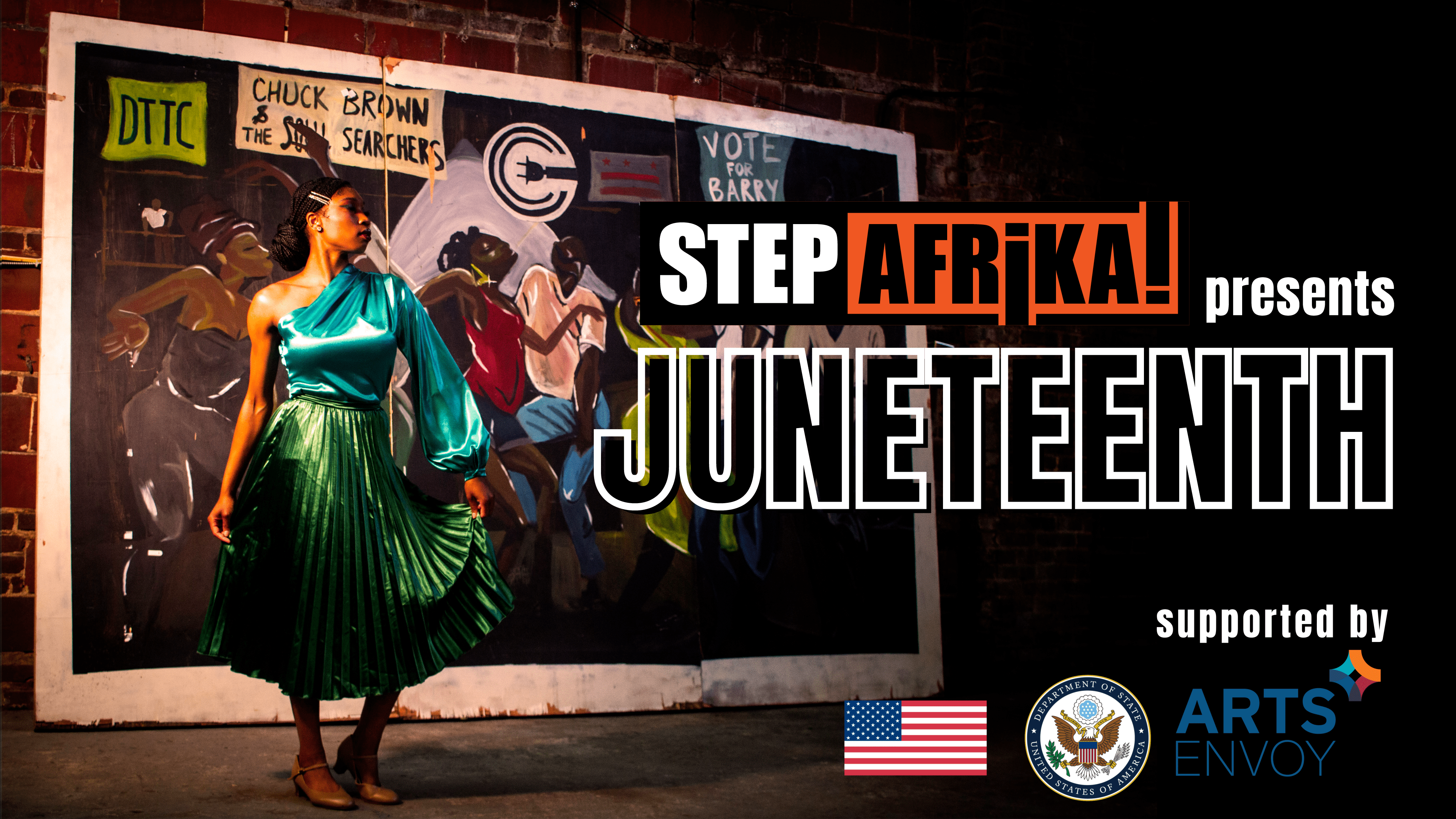 Step Afrika! and the Arts Envoy program of the U.S. Department of State's Bureau of Educational and Cultural Affairs are pleased to present a worldwide celebration, 19 Days Celebrating Juneteenth with Step Afrika!, a 4-part video series in honor of the national holiday, Juneteenth.
Step Afrika! is the first professional company in the world dedicated to the art form of stepping. This series features four, exciting dance works all created, choreographed and performed by Step Afrika!
Watch 19 Days Celebrating Juneteenth With Step Afrika! from June 15 – July 4. 
Check out this video trailer of 19 Days Celebrating Juneteenth With Step Afrika! 
WHAT IS JUNETEENTH?
In 1863, President Lincoln issued the Emancipation Proclamation declaring that all enslaved people would be "then, thenceforward, and forever free." It was not until 1865, however, that African Americans in Texas learned of their freedom. On June 19th, Union soldiers arrived in Galveston, Texas, bringing news that slavery had been abolished. That day came to be known as "Juneteenth" and now represents the longest-running African American holiday in the United States.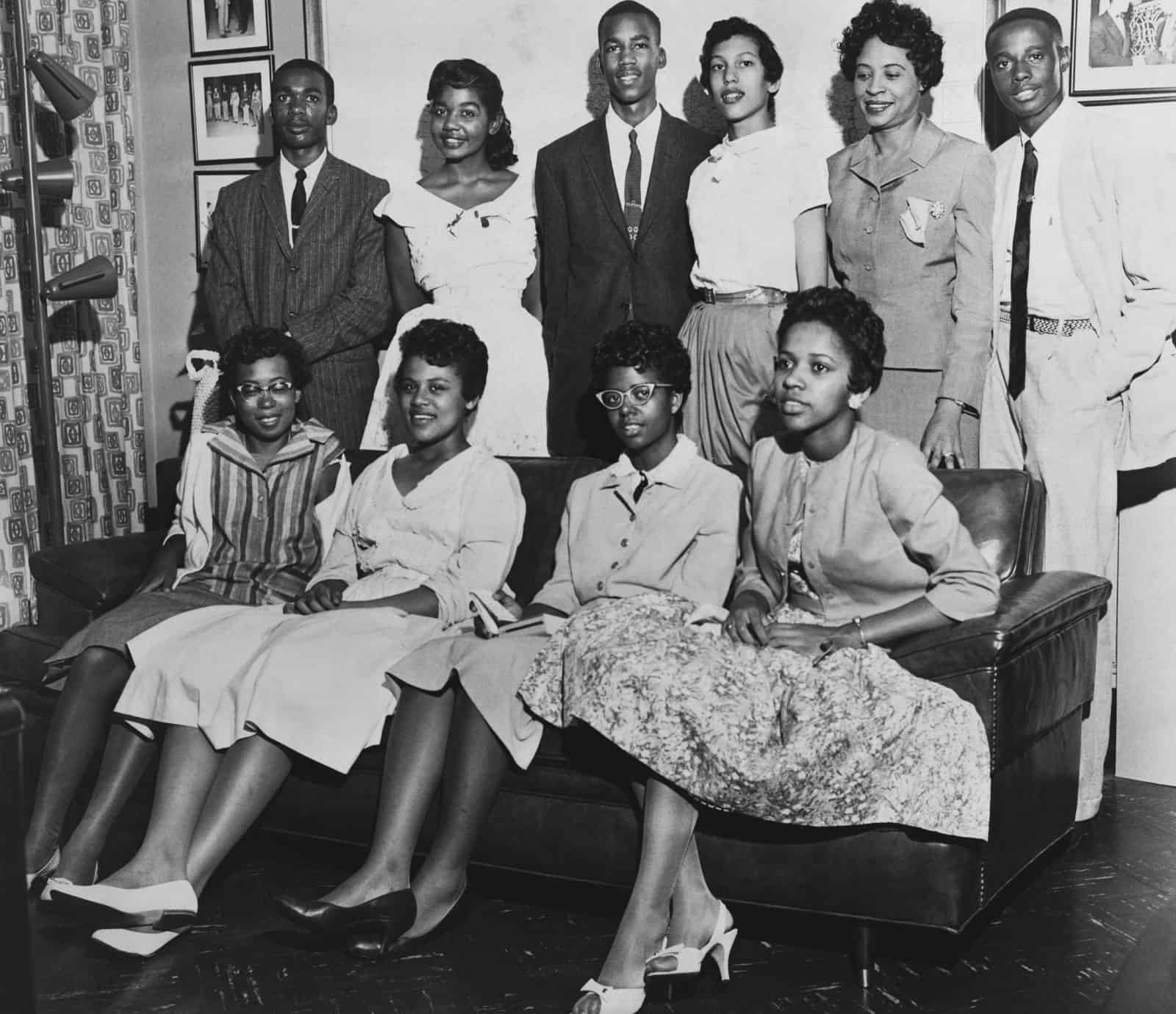 WATCH PART 1: THE LITTLE ROCK NINE
In 1957, Ernest Green and other members of the famous Little Rock Nine braved violent protests to enroll in an all-white high school. Their actions put into force the landmark ruling Brown vs. Board of Education which declared segregation unconstitutional in public schools, drawing attention to discriminatory policies in the American education system. Choreographed by Dustin Praylow and Jordan Spry.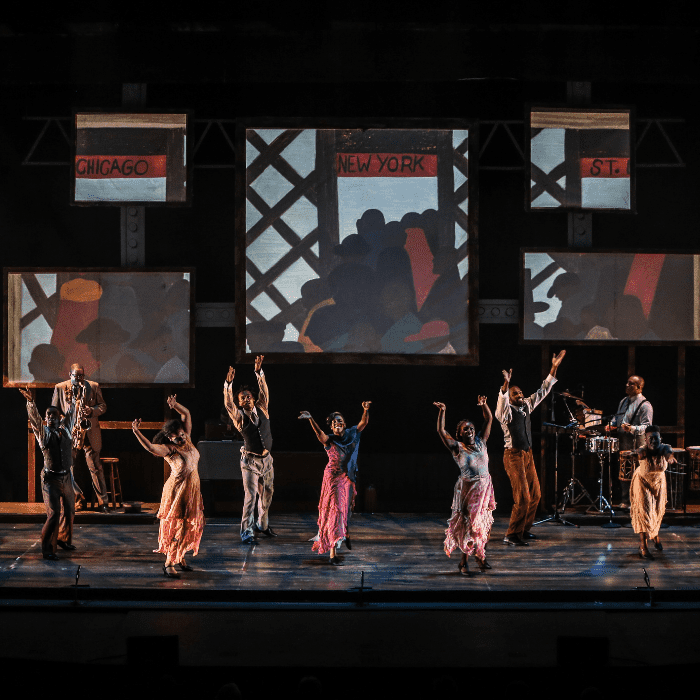 Trane is an exciting merger of the art form of stepping with melodious jazz music. Choreographed by Jakari Sherman and reimagined by Jordan Spry, Ajah Smith and Ronnique Murray. The original recording of "Trane" by Dr. W. E. Smith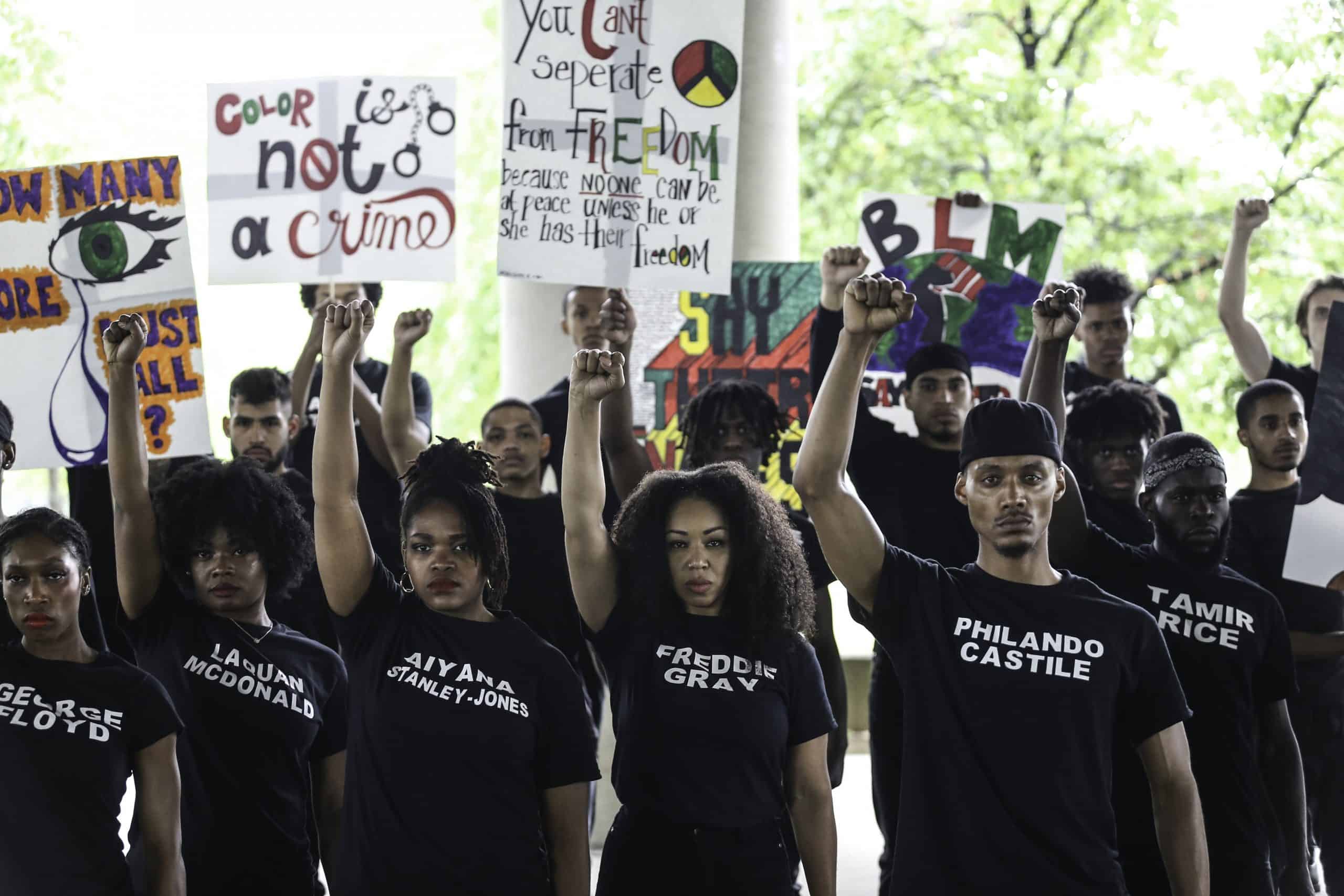 The Movement is an epic tribute to Black Lives Matter and the domino effect of activism experienced in 2020. Embodying the passion and power of protest, The Movement demonstrates how one can become many as we step towards social justice. Choreographed by Conrad Kelly II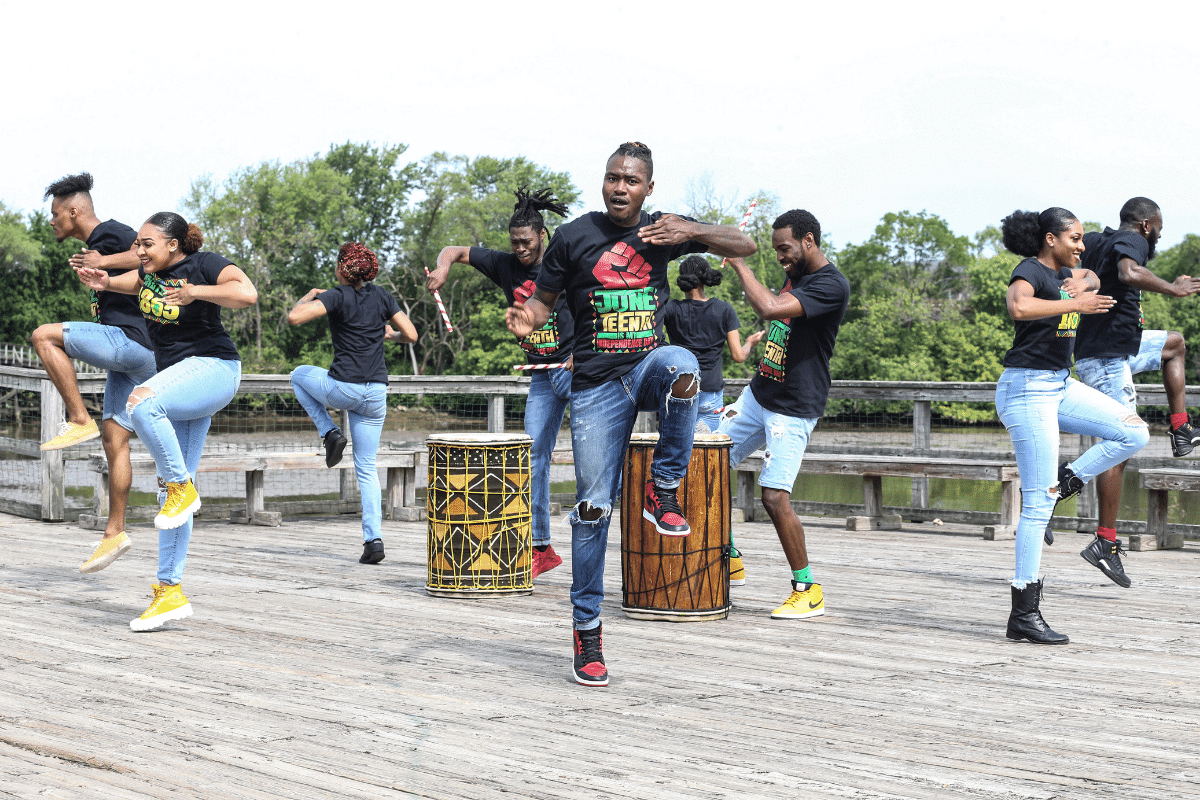 Juneteenth celebrates African American freedom, resilience and the triumph of the human spirit! Choreography by Jason Nious with contributions from Christopher R. Brient, Conrad R. Kelly II and Nicolas Stewart.
Thank you for watching! To learn more and bring Step Afrika! to your community, contact us here.