The Migration: Reflections on Jacob Lawrence
Step Afrika!'s signature work, The Migration: Reflections on Jacob Lawrence is based on Lawrence's iconic painting series that chart the story of African-American migrants moving from the south to the north in the early 1900s. Each piece uses the images, color palette and motifs of the paintings to tell the migration story through body percussion and dance.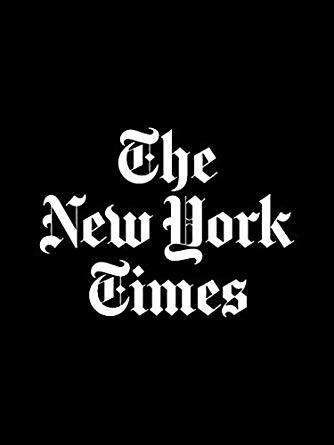 "A Living, Breathing, Stepping 'Exhibition of Jacob Lawrence."
New York Times

"This immigration story is an important part of American history, beautifully rendered via art and dance."
Huffington Post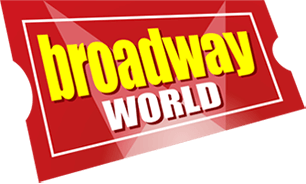 "A visceral history that covers the gamut of emotions from deep sorrow to joyous celebration."
Broadway World
READ REVIEWS OF THE MIGRATION!
Read this review of The Migration by DC Metro Theater Arts!
Read this pre-production write up by the DCist!
Read the Washington Post Preview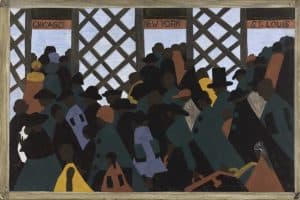 Check out this amazing resource provided by The Phillips Collection, featuring information about Jacob Lawrence and his Migration Series.
The Migration is made possible through commissioning support from Washington Performing Arts; Hancher Auditorium at University of Iowa; the Krannert Center for the Performing Arts at Illinois; Ordway Center for the Performing Arts; and Meany Hall for Performing Arts at University of Washington.
Images from Jacob Lawrence's "The Migration Series" generously provided by The Phillips Collection, Washington, DC and the Jacob and Gwendolyn Knight Lawrence Foundation, Seattle/Artists Rights Society (ARS), New York.
Green Is The New Black
What if we could take the energy of stepping, harness it and reuse it to power devices and communities? Green is the New Black is a work created by Step Afrika! to explore, through the use of energy harvesting technology, our capacity to capture the "power" created through stepping and convert that power into electrical energy. Green is the New Black will promote concepts of sustainable energy and "climate care" through a performance that is powered by the energy of dance.
Symphony In Step
Symphony in Step is a ground-breaking expression of the African American art form of stepping set to a soaring classical score. Choreographed by Step Afrika! and composed by Maestro Randall Fleischer, Symphony in Step features the dynamic energy of stepping in conjunction with a 15-piece chamber orchestra.