We believe that we have a shared responsibility to keep our community safe. In the United States, over 250,000 Americans have lost their lives to COVID-19. Wearing a mask is one of the ways we can protect ourselves and each other. For over 25 years, Step Afrika! has stepped on stages around the world and now we're stepping on our virtual stage and in our community, with a powerful, relevant message: #MASKITUP
WATCH & SHARE #MASKITUP
Facebook | Instagram | YouTube
#MaskItUp combines the African American art form of stepping and Go-Go, the official music of Washington, DC to amplify this critical public health message.
Filmed in our hometown of Washington, DC the video features our favorite landmarks including Chuck Brown Memorial Park in NE, the Atlas Performing Arts Center in NE, the Big Chair in SE, the Wharf in SW and the legendary home of the #DontMuteDC movement the Metro PCS Store on Florida and 7th Street NW!
In addition to the creation and production of the #MaskItUp video, Step Afrika! will also distribute vital PPE kits to 1,000 families within the Washington, DC community. #MaskItUp is sponsored by a DC HOPE Grant through the Executive Office of Mayor Muriel Bowser.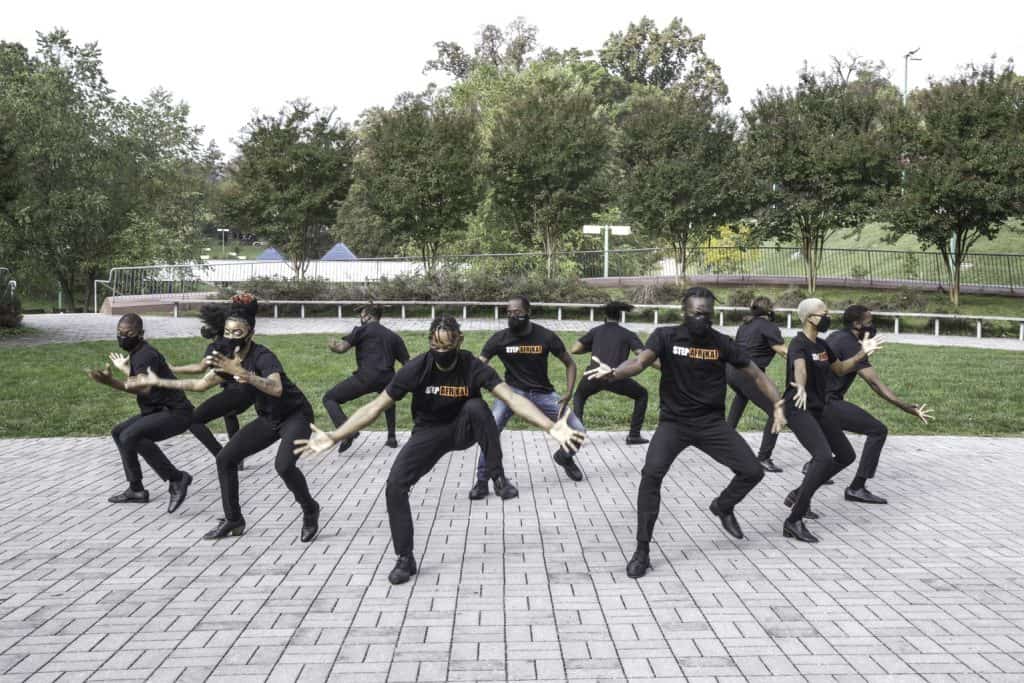 #MASKITUP FILM CREDITS 
Filmed and Edited by Ajah Smith
Lyrics by Jeeda Barrington
Choreography by Jakari Sherman and Jeeda Barrington
Featuring the Artists of Step Afrika!
Emerald Holman
Conrad R. Kelly II
Misha Michel
Ronnique Murray
Dustin Praylow
Ajah Smith
Valencia Springer
Jordan Spry
Nicolas Stewart
Pelham Warner, Jr.
Robert Warnsley
Jeeda Barrington
Percussion by Kofi Agyei, Jeeda Barrington, Conrad Kelly, Ajah Smith and Valencia Springer
Costumes by Mfoniso Akpan and Jordan Spry
Sound Engineering by Gustavo Trejo, Sole DidIt and Jeeda Barrington
Produced by C. Brian Williams and Mfoniso Akpan
Special thanks to Dr. Yolandra Hancock (Dr. Yola) for her counsel and partnership for this campaign. Visit askdryola.com for first-hand information about COVID-19 and ways to keep your family safe.
Sponsors