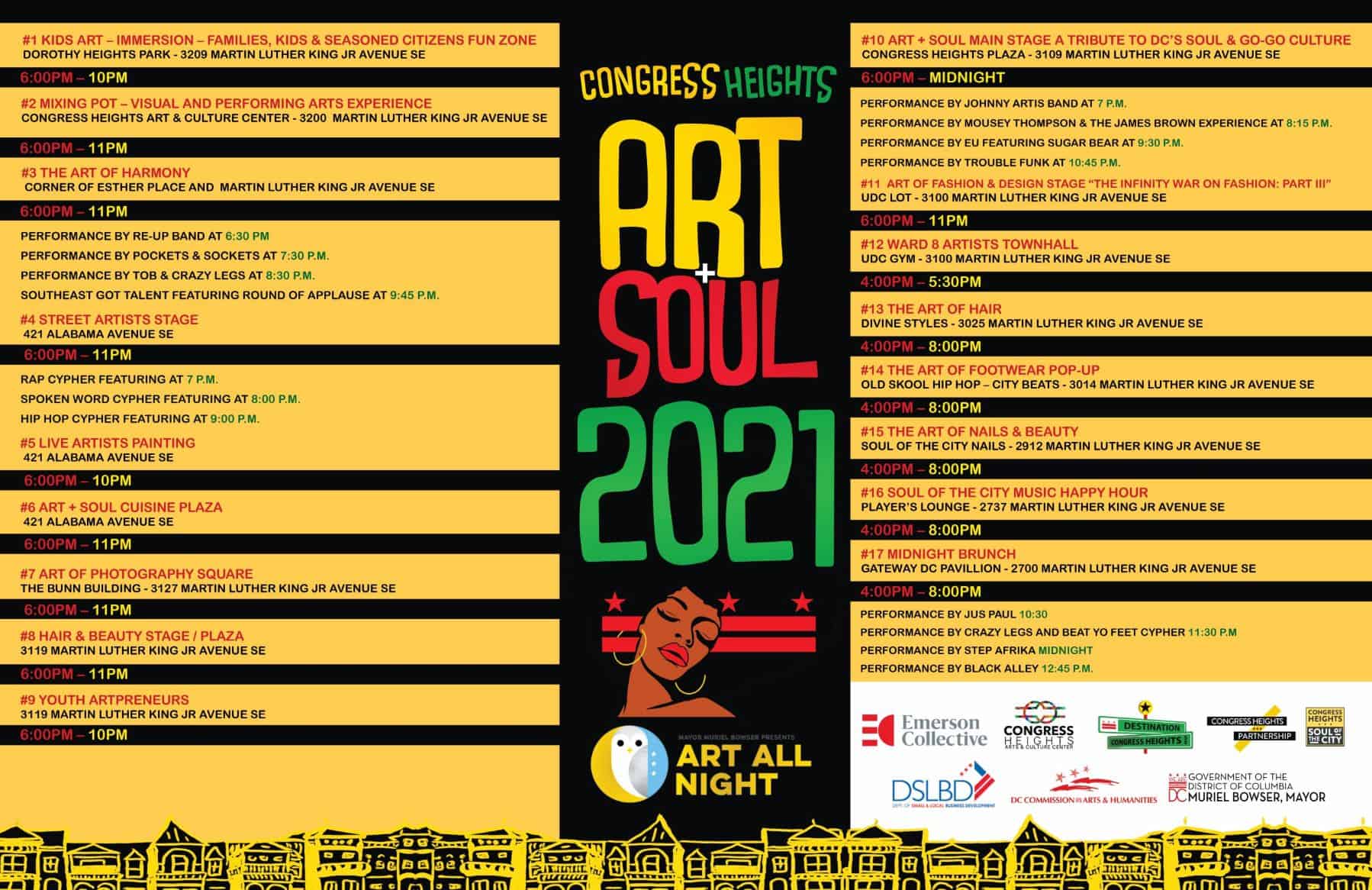 Mayor Muriel Bowser presents ART ALL NIGHT! DC's free overnight arts festival is back in-person! DC Art All Night will take place from 7:00 PM to 3:00 AM the following morning on two nights—September 24 and 25.
Step Afrika! will be performing at the Congress Heights location (2700 Martin Luther King Jr. Ave, SE Washington, DC 20032) at 12am (Sunday September 26). Check out the line up and learn more here.
The festival will take place in sixteen (16) neighborhoods with different activations on each night, bringing visual and performing arts, including painting, photography, sculpture, crafts, fashion, music, dance, theater, film, and poetry, to indoor and outdoor public and private spaces, including local businesses and restaurants.
The festival is presented by Mayor Muriel Bowser and in partnership with participating Main Streets and Business Improvement Districts, with support from the DC Commission on the Arts & Humanities (DCCAH) and the DC Department of Small and Local Business Development (DSLBD). Learn more here.