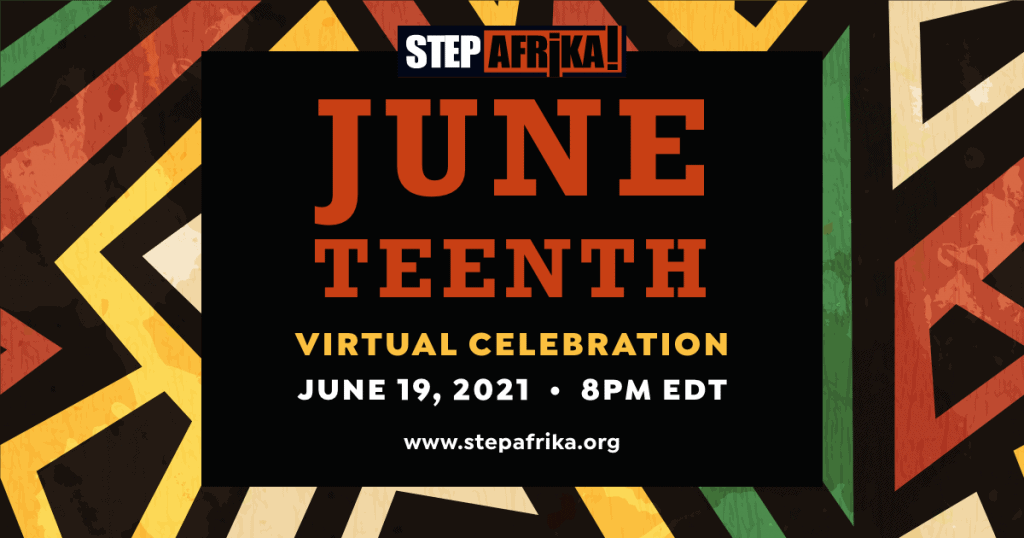 Step Afrika!'s virtual celebration of Juneteenth honors and embodies the true spirit of this historic moment with newly filmed choreographic masterpieces inspired by the African American experience. Juneteenth commemorates a pivotal moment in American history, June 19, 1865, the day that federal troops arrived in Galveston, Texas to ensure that all enslaved people were freed, two years after the signing of the Emancipation Proclamation.
Join us for Juneteenth, premiering on Facebook and YouTube on Saturday June 19, 2021 at 8PM ET.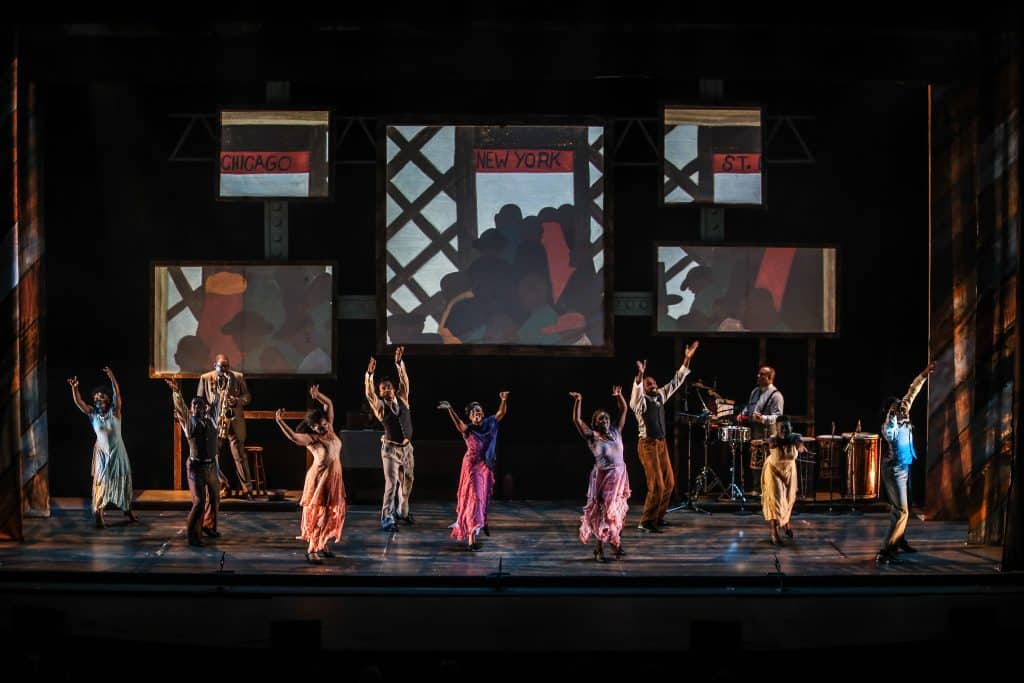 Filmed entirely in Washington, DC and directed by Step Afrika!'s artists, performances have been staged at landmarks across our Nation's Capital. Each performance honors the rhythm, spirituality and resistance of the African American community through dance and song. As one of the most celebrated African American dance companies in the world, Step Afrika! engages the Juneteenth holiday as an opportunity to fortify our relationships in the communities we serve and to highlight our mission to preserve and promote the tradition of stepping.
Watch an excerpt from last year's Juneteenth Virtual Celebration.
Attendees are encouraged to donate to Step Afrika! to help the organization navigate this unprecedented time and fortify work to explore digital opportunities ahead. Support Step Afrika! by donating during the registration or visiting our donation page.