Stepping Forward: COVID19 Response
Insert Text // A Combination of Email Blast Language?
As we explored essential programming during this transition, Arts Education remained a priority. Our team began working diligently to ensure that we could revamp programming that was initially in person to virtual.
SUMMER STEPS WITH STEP AFRIKA VIRTUAL CAMP 2020
We debuted, for the first time ever, our Summer Steps With Step Afrika! virtual camp and it was a tremendous success. Students from all over the country gathered virtually for a week long camp. The Culminating Performance debuted on YouTube for a world wide audience. Check out the incredible performance below.
FIVE DAYS WITH STEP AFRIKA!
We connected with educators all over the country and we transformed our in person educational presentations to virtual presentations. We created a brand new arts education program called Five Days With Step Afrika.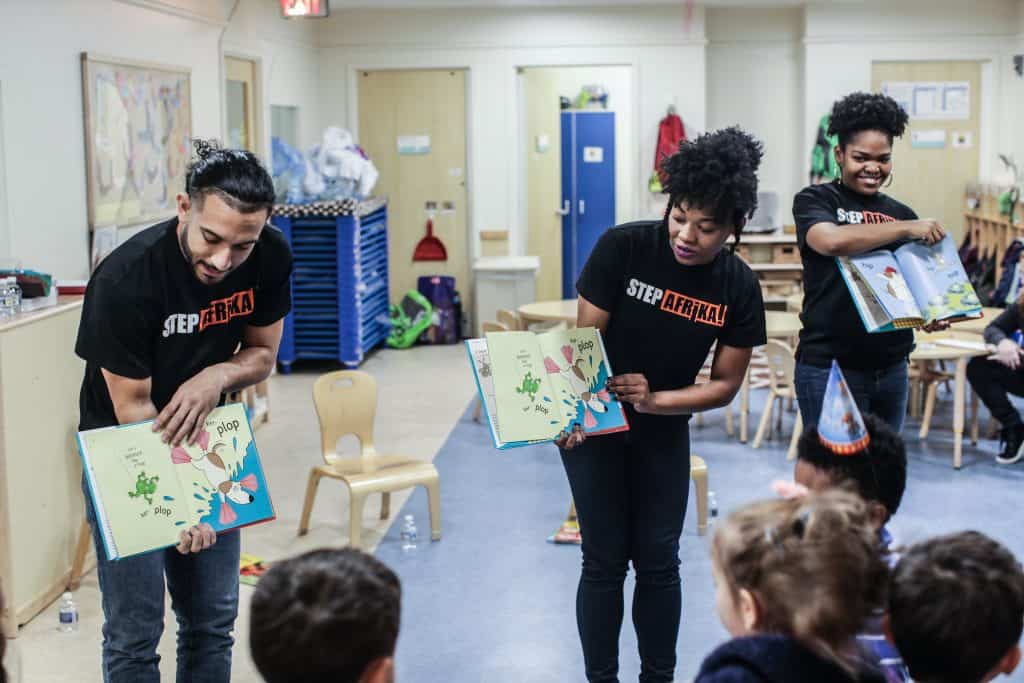 VIRTUAL THEATER 
With the utmost consideration to the safety of our Company artists and our purpose and mission in mind, we transitioned from the physical stage to our virtual theater. We debuted brand new work, filmed within the Washington, DC metropolitan area.
Step Afrika! Presents Juneteenth
Insert Brief Description Text
Step Afrika! Presents Stono
Insert brief description text
Step Afrika! Magical Musical Holiday Step Show
Insert brief description text.