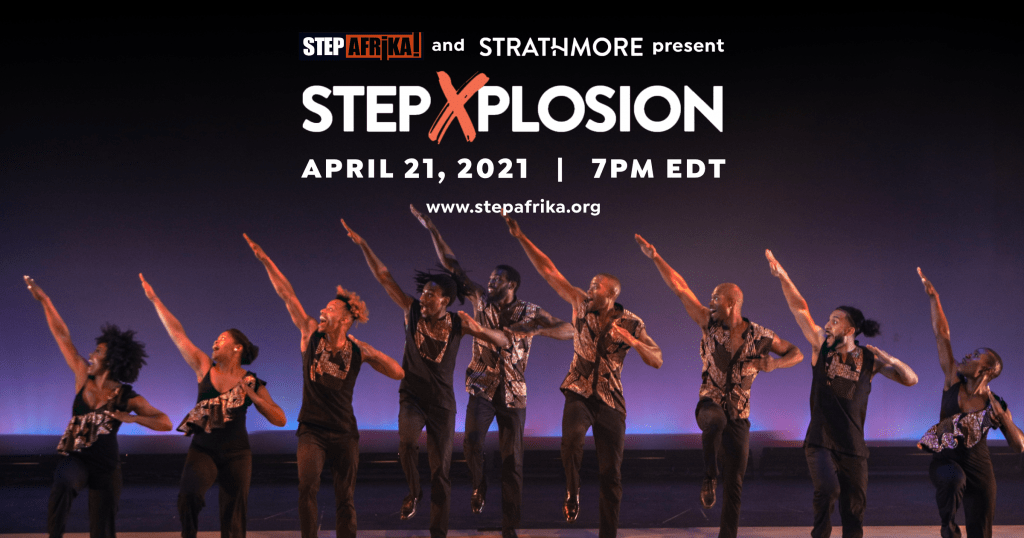 Step Xplosion, featuring dynamic performances from Step Afrika! and special guests, Dem Raider Boyz and Baltimore Beatboxer Black Root – is a MUST NOT MISS event!
Register today for Step Xplosion, premiering on Facebook and YouTube on Wednesday, April 21 at 7PM ET.
This year's Step Xplosion is a celebration of the art form of stepping, honoring its rich roots in the African American fraternity and sorority experience, its presence in the daily lives of students and the future. For over eight years, Step Afrika! has brought the tradition of stepping to one of Washington DC's most beautiful performance venues, a "cathedral for stepping" according to C. Brian Williams, Step Afrika!'s Founder and Executive Director. Step Xplosion, filmed on the Strathmore campus, will premiere virtually for the first time ever, to a worldwide audience.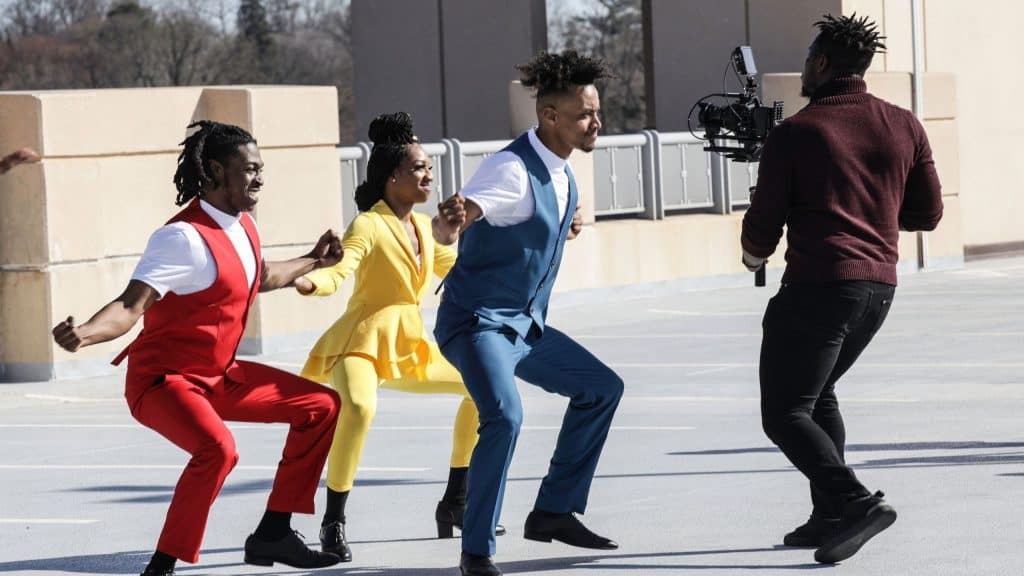 Lead commissioning support for Step Xplosion is generously provided by Strathmore. Step Afrika! extends deep gratitude to Events DC and the DC Commission on the Arts and Humanities for general operating support.